Independent Financial Planning & Retirement Services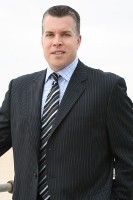 My goal is to educate my clients about the basic concepts of personal financial management and to guide them through their important financial and investing decisions.  I hope you will take advantage of this resource and visit my webiste often. Be sure to add this site to your list of "favorites" in your Internet browser. I provide frequent updates and I would not want you to miss any developments in the area of personal finance.
Retirees face unique challenges when managing their income, particularly when it comes to taxes. This article provides an overview of tax-related issues, from taxing Social Security to the new RMD rules and determining when to tap taxable and tax-advantaged accounts.

Although IRS scams are especially prevalent during tax season, they also take place throughout the year. This article identifies some common tax scams and offers tips to help avoid becoming a victim.

This article provides an overview of upcoming changes that could affect workplace retirement plan participants and IRA owners due to legislation passed by Congress at the end of 2022.

This article offers ideas that could help online shoppers protect themselves from cyber criminals and scams.