Independent Financial Planning & Retirement Services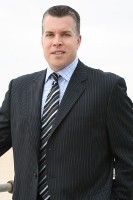 My goal is to educate my clients about the basic concepts of personal financial management and to guide them through their important financial and investing decisions.  I hope you will take advantage of this resource and visit my webiste often. Be sure to add this site to your list of "favorites" in your Internet browser. I provide frequent updates and I would not want you to miss any developments in the area of personal finance.
Find out more about rising oil prices related to the Russia-Ukraine conflict, and the potential effects on U.S. consumers and investors.

As the COVID-19 crisis eases its grip on the economy, here are some ideas to help women reexamine their retirement planning strategies.

Medicare and Medicaid may seem similar, but what each program pays for and for whom can be very different.

Did you know that Treasury Inflation-Protected Securities (TIPS) can help hedge a bond portfolio against inflation? This article explains how.