Independent Financial Planning & Retirement Services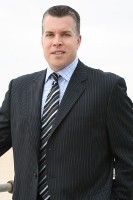 My goal is to educate my clients about the basic concepts of personal financial management and to guide them through their important financial and investing decisions.  I hope you will take advantage of this resource and visit my webiste often. Be sure to add this site to your list of "favorites" in your Internet browser. I provide frequent updates and I would not want you to miss any developments in the area of personal finance.
Making benefit elections for next year? This article covers three key areas that require careful consideration during open enrollment.

Do you know the differences between growth and value stocks? Find out why value stocks may hold appeal during the economic recovery.

Explore the unique features and risks of indexed annuities and their potential role in investors' retirement income strategies.

This article explains which taxpayers are eligible for the home office deduction and describes the two methods used to calculate it.