Independent Financial Planning & Retirement Services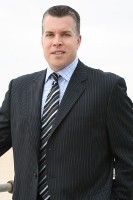 My goal is to educate my clients about the basic concepts of personal financial management and to guide them through their important financial and investing decisions.  I hope you will take advantage of this resource and visit my webiste often. Be sure to add this site to your list of "favorites" in your Internet browser. I provide frequent updates and I would not want you to miss any developments in the area of personal finance.
The pandemic has underscored the importance of a well-stocked emergency fund. This article offers tips for building up a cash reserve.

Discover how a living will and durable powers of attorney for health care and finances can help ensure your wishes are carried out.

Do you know the differences between debit and credit cards? This article discusses both and when it might be better to use a credit card.

From IRAs to 401(k)s, qualified retirement plans can be complex. This short quiz tests readers' knowledge of a few of the finer points.