Independent Financial Planning & Retirement Services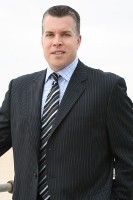 My goal is to educate my clients about the basic concepts of personal financial management and to guide them through their important financial and investing decisions.  I hope you will take advantage of this resource and visit my webiste often. Be sure to add this site to your list of "favorites" in your Internet browser. I provide frequent updates and I would not want you to miss any developments in the area of personal finance.
How much Disability Income Insurance do you need?

Estimate the future cost of an item based on today's prices and the rate of inflation you expect.

Determine whether you should consider refinancing your mortgage.

How much do you need to save each year to meet your long-term financial goals?