Independent Financial Planning & Retirement Services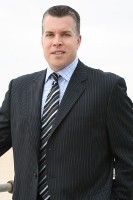 My goal is to educate my clients about the basic concepts of personal financial management and to guide them through their important financial and investing decisions.  I hope you will take advantage of this resource and visit my webiste often. Be sure to add this site to your list of "favorites" in your Internet browser. I provide frequent updates and I would not want you to miss any developments in the area of personal finance.
This article discusses consumer price index categories, how they're weighted, and the top drivers of inflation over the past year.

This article discusses provisions in the SECURE 2.0 Act of 2022 that may be of particular interest to small business owners.

Staying disciplined in building a well-constructed portfolio over time can help carry investors through the market's rough spots.

On June 8, 2023, the S&P 500 closed 20% higher than its lowest recent closing value, beginning a new bull market. This article looks at some factors that may shed light on the current market.